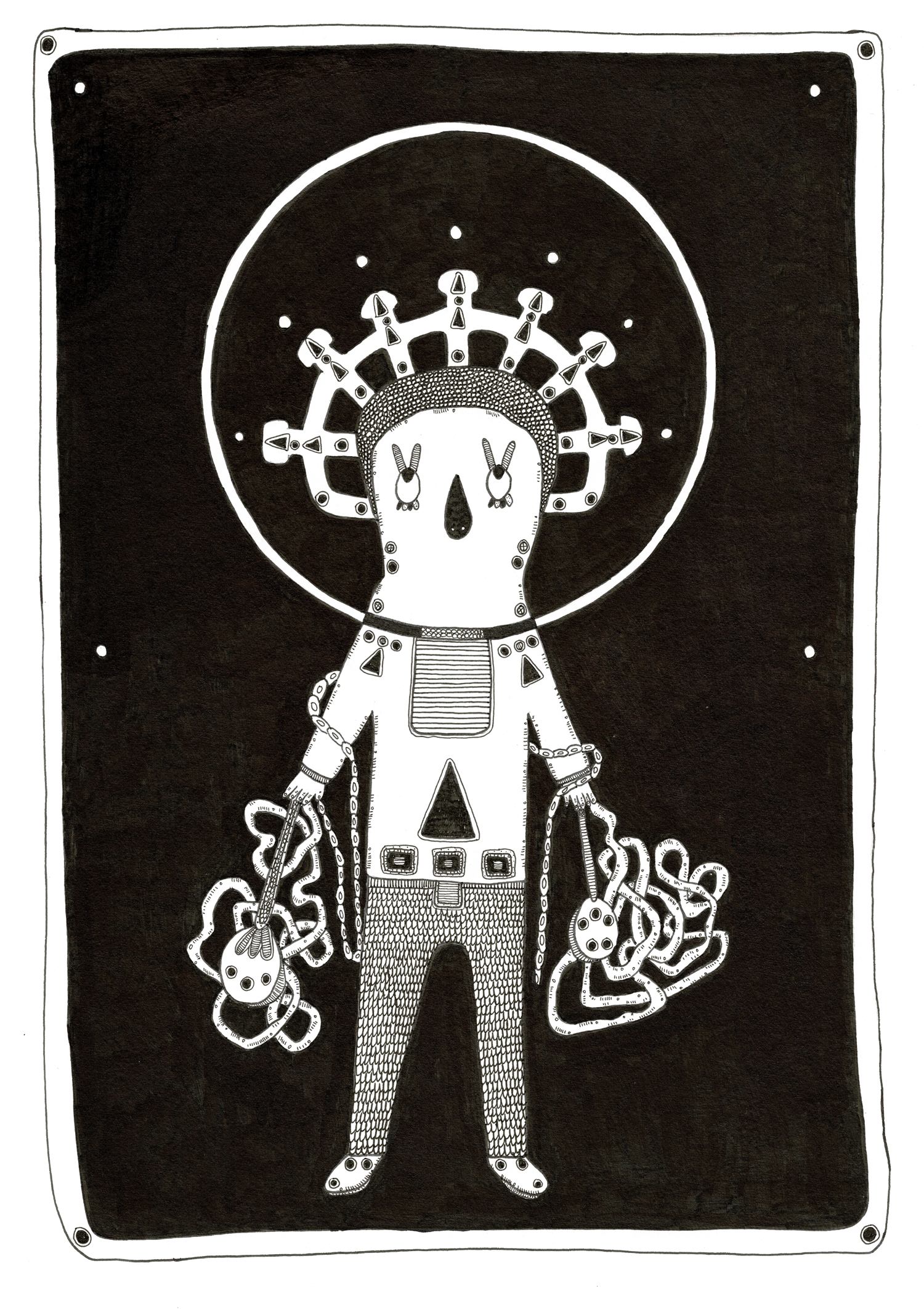 Calder Folk was an illustration installation project inspired by the folklore and place legends of the Upper Calder Valley where I live that I am currently working on.
As part of this project there were:
Two exhibitions
September 2nd - 29th and November 5- 28th | Todmorden Information Centre
A live event
2-5pm | October 2nd | Trades Club, Hebden Bridge
Here is a
link
to a film documenting the gig by the lovely
Nick Farrimond
with help from
Mark S. Williamson

Five outdoor artworks and musical works
For you to find in unexpected outdoor spaces across the Upper Calder Valley between
1 September
and
1 December 2021.
Here is a
link
to a film documenting the project created by
Nick Farrimond
also with audio from Mr
Jonathan Farr.
There were five foldable booklets created for this project, each with a specially created map, poem and illustration inspired by place legends from within the Upper Calder Valley for you to use to roam the hills and explore the valleys that surround us here in Calderdale.
These maps were used to find both the outdoor artworks created and hidden in the landscapes of the Upper Calder Valley and also the place legends they reference.
To find these maps online, please follow the links:
Old Scraper
Bracken Feet
Black Pit
The Watcher
The Wizard of Whirlaw
A specially commissioned musical work was also presented on each of the outdoor artworks via a QR code for you to experience in situ with the artwork using a mobile device.
Five musicians/ bands were commisioned for the project.
To hear music created for this project by each musician, click on their name below:
Sophie Cooper
Max Levy
Mark S. Williamson
The Greyhounds
Jennifer Reid
All of these works were performed at the Trades Club in Hebden Bridge, 2-5pm on October 2nd as part of a Hebden Bridge Folk and Roots Festival event.
There were also 5 poems specially recorded for the project by half man half fox
Jonathan Farr.
Please follow this link to find them-
click here
Calder Folk was created working in partnership with Northern Earth Magazine and Hebden Bridge Folk and Roots Festival.
John Billingsley
Pamhidzai Broodie
Calderdale Council
Calderdale Council Parks Team
Gary Campbell
Nick Farrimond
The Hebden Folk and Roots Festival Team

This project has been funded by Arts Council England